We hear you when you say you don't have time to create all-new lesson plans for learning at home. That's why we were thrilled to discover these teach@home daily lesson plans and activities for grades K-5. Everything is already done for you, and they are grade-specific, accessible (available in both English and Spanish), fun, easy to implement, and free. Here's what we love:
Scope and Sequence
teach@home has a 12-week lesson schedule that you can download by week. Each weekly schedule has links to all the resources needed for five days of math, literacy, and more, by grade. Each day's plan includes a math video lesson, coordinating math activity, literacy video lesson, coordinating literacy activity, and a special activity (STEM, social-emotional learning, art, etc.)
For example, the Grade 4 Week 1 schedule looks like this: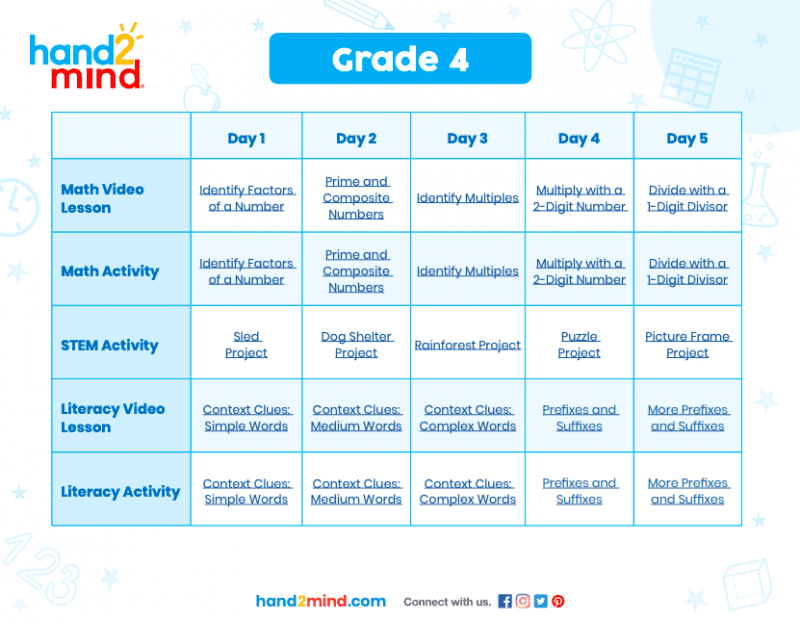 Here is a sample video:
Special Activities and Influencers
We're huge fans of the Makerspace activities, which encourage kids to create everything from a tabletop miniature golf hole to a candy dispenser using items from around the house. There are also some amazing guest contributors, such as Brooke Brown from Teach Outside the Box and Ashlyn Ellsworth from the Creative Classroom.
Printable Manipulatives
Many families don't have the kinds of manipulatives we use in classrooms at home, but they can keep math hands-on with these printable materials. Parents are able to print and cut out base ten blocks, Cuisenaire® Rods, and more! hand2mind also has virtual manipulatives (as well as real ones) available for purchase.
Parent Guides
This might be our favorite section. The free, at-home learning worksheets are gold, and we're definitely using the Take a Breath Boards.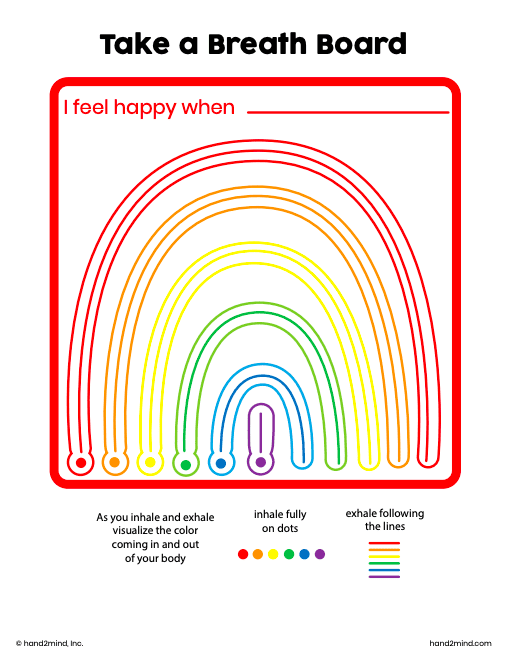 Want to get in on these amazing resources?
These teach@home lesson plans and activities aren't going anywhere. Use them for primary instruction now and to reinforce in the summer!