Can't get to a theatre? Enjoy a night at your home cinema instead! These family movies are bound to please everyone in your house, plus we've rounded up fun activities to go with each one. Family movie night is about to become the best night of the week!
Note: All the family movies here are rated G or PG, but parents should of course use their best judgment when choosing films for their kids. All movies listed are available on popular streaming services, but some may require a rental fee.
1. Wonder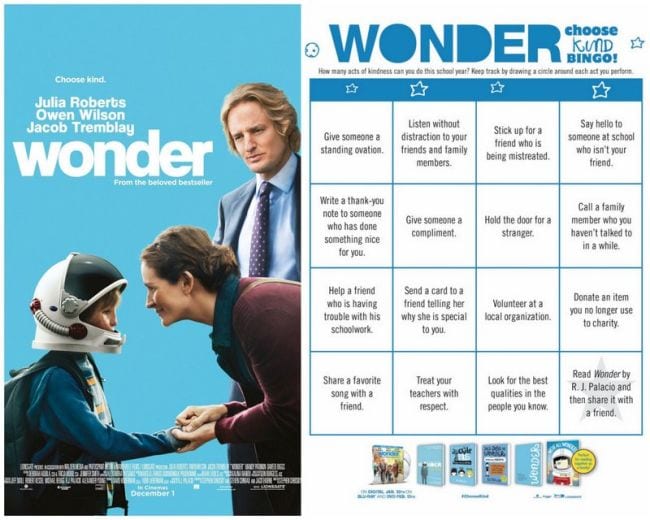 Preview: Auggie was born with severe facial deformities and has undergone 27 surgeries in his short life. After several years of homeschooling, Auggie and his family decide it's time for him to enter fifth grade at the local elementary school. His story of courage in the face of bullying will inspire kids of all ages. (PG)
Bonus Features: Spread the message of Wonder far and wide with the free printable Choose Kind Bingo game found here.
2. The Wizard of Oz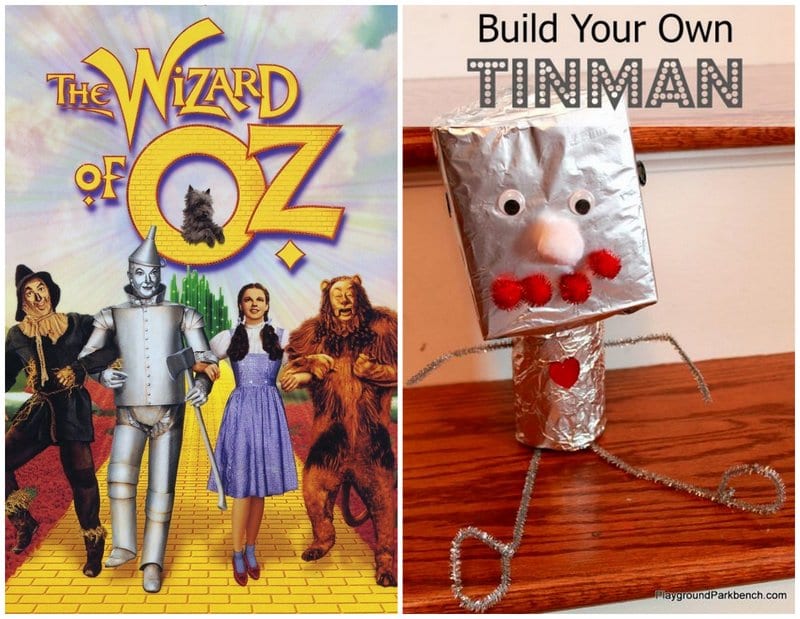 Preview: This is one of those classic family movies everyone should see. Dorothy is swept away to the land of Oz, where she must journey along the Yellow Brick Road with the Scarecrow, the Tin Man, and the Cowardly Lion to see the Wizard. Can he send her home again? (PG)
Bonus Features: Build your very own Tin Man to take along on all your own adventures! Get the DIY here.
3. Miracle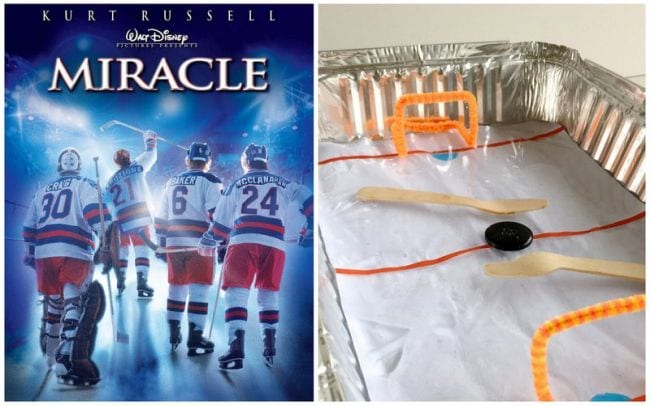 Preview: This is the true story of the 1980 U.S. Olympic hockey team, which faces early (and embarrassing) defeat only to come back stronger than ever. The final nail-biting gold medal hockey match against the U.S.S.R. will keep you on the edge of your seat, even if you already know the outcome. (PG)
Bonus Features: No need to get to an ice rink for hockey practice; you can make this mini-rink at home in the freezer!
4. Lemony Snicket's A Series of Unfortunate Events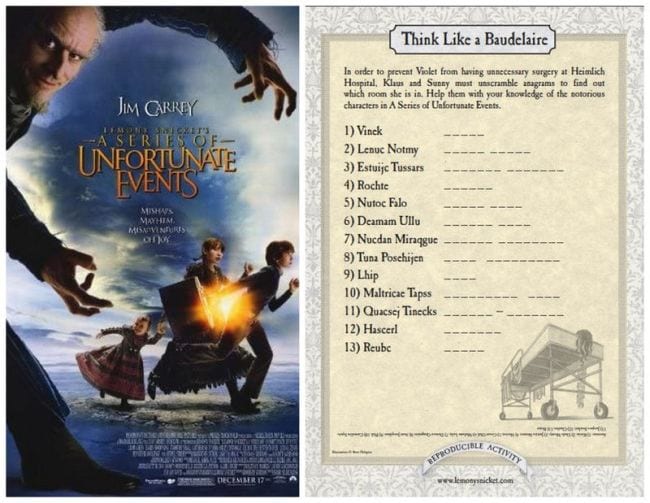 Preview: The Baudelaire children are orphans sent to live with their evil Uncle Olaf who only wants their fortune. The children must work together to outwit their fiendish foe. Tip: If your kids enjoy the movie, there's a whole series of books to devour too. (PG)
Bonus Features: You'll find a whole collection of free printable Lemony Snicket activities here , like an anagram word scramble based on the books.
5. Swiss Family Robinson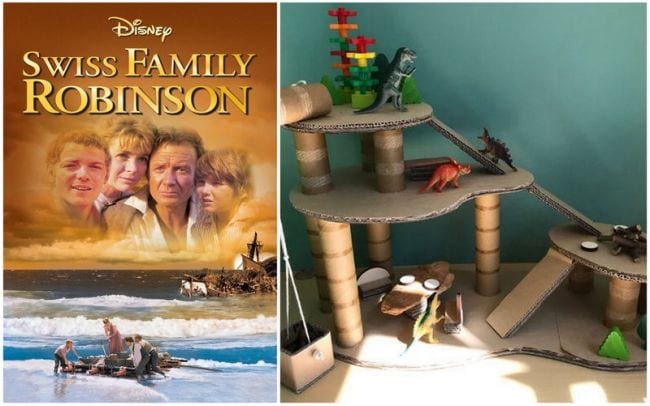 Preview: Some family movies have been classics for generations, and this is a great example. Follow the adventures of the Robinson family when they're shipwrecked on a deserted island. They quickly learn to survive and thrive; the only question is, will they ever want to return to civilization? (G)
Bonus Features: Not everyone can build a treehouse in their own yard, but anyone can create one from cardboard! Learn more here.
6. Stuart Little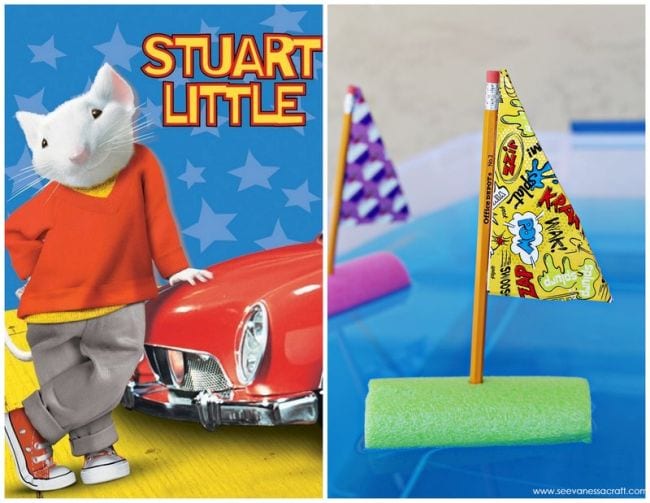 Preview: Kids who are always begging for a new pet will love the adventures of Stuart Little, a mouse adopted into a human family. Not everyone in the family welcomes him at first, but this charming mouse eventually wins them over. (PG)
Bonus Features: Take inspiration from Stuart and craft your own tiny boats from pool noodles.  Hold races in a nearby creek (or bathtub).
7. Coco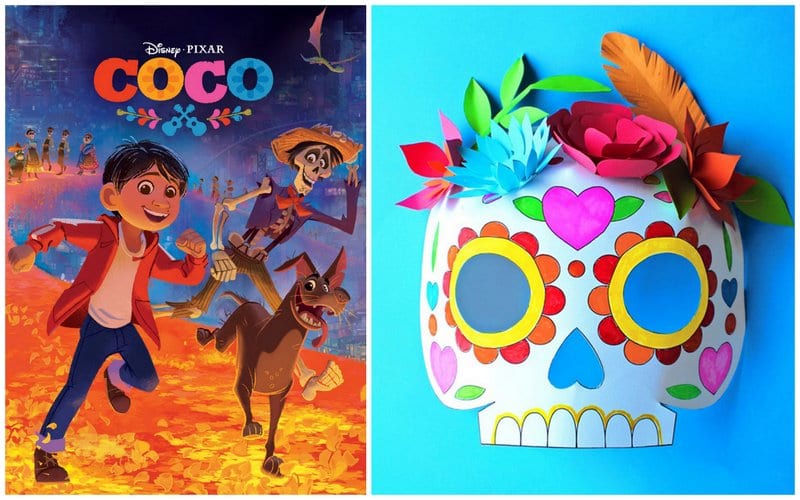 Preview: Miguel's family has a generations-old ban on music, but he dreams of becoming a musician nonetheless. He journeys to the Land of the Dead to learn more about his family history and find a way to achieve his dream. (PG)
Bonus Features: Color and decorate your own sugar skull masks (also known as calavera) using this free printable template.
8. Legend of the Guardians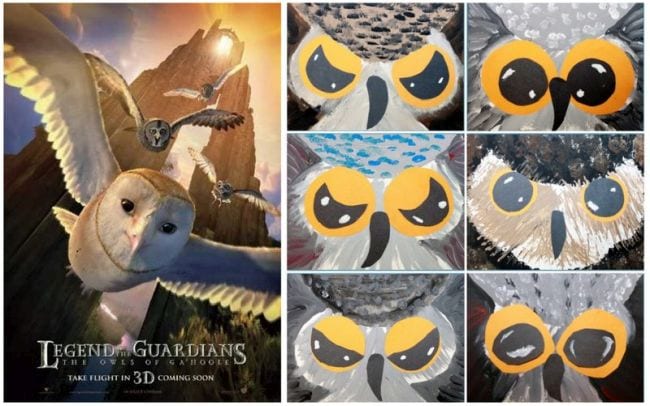 Preview: Two young owl sons are enthralled by their father's tales of the Guardians of Ga'Hoole, who fought an epic battle to save owlkind from the Pure Ones. When the owl brothers are taken captive by the Pure Ones, they must rely on the Guardians to rescue them and defend owlkind once again. (PG)
Bonus Features: Paint a whole beautiful owl army of your own using the easy instructions here.
9. Peter Pan and Hook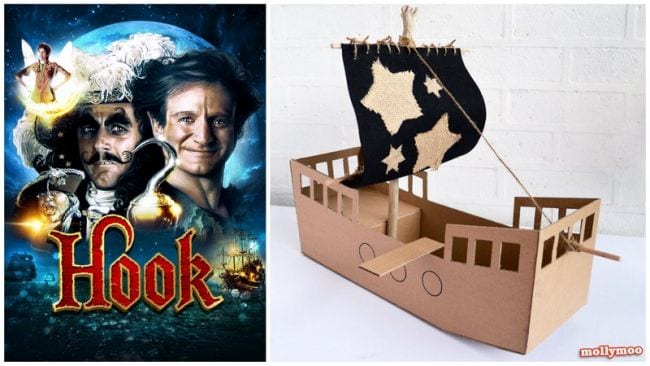 Preview: Plan a double feature with the original animated Peter Pan and the Robin Williams sequel Hook, which tell the tales of The Boy Who Never Grew Up and his many adventures in Never Never Land. (Peter Pan, G/Hook, PG)
Bonus Features: Kids will want their own pirate ship after watching Peter Pan and Captain Hook's adventures! Get an easy but awesome DIY to build your own here.
10. Big Miracle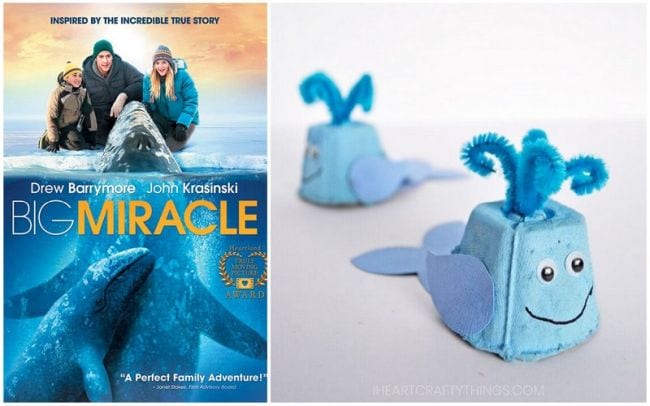 Preview: A small-town news reporter in Alaska pairs up with an environmental activist to save a family of gray whales that have become trapped by unexpected ice. And they fallyn1
in love along the way. (PG)
Bonus Features: Craft a pod of adorable egg carton whales and recreate your favorite scenes from the movie! Here's how to make them.
11. Charlotte's Web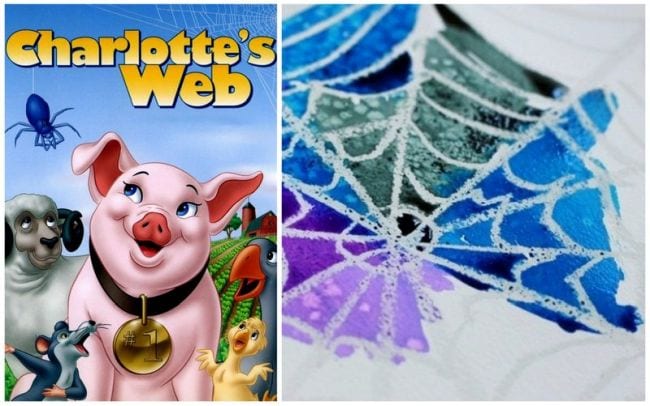 Preview: The rollicking songs in this version of Charlotte's Web have made it one of those perennially popular family movies, but the ending still packs the same emotional punch. (G)
Bonus Features: We've got lots of great Charlotte's Web activities here, but the watercolor-resist spider web painting project is definitely one of our favorites.
12. The Spiderwick Chronicles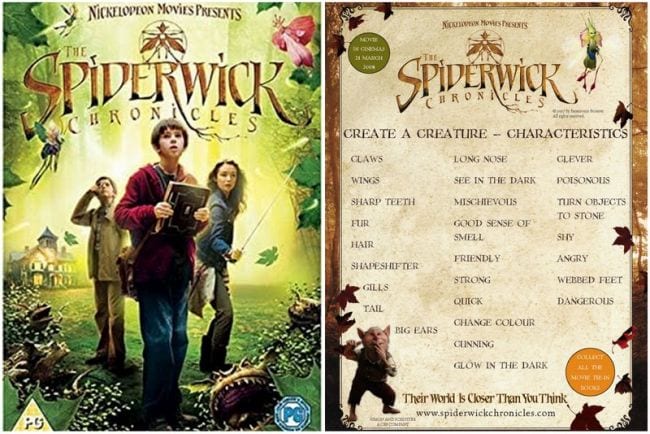 Preview: When the Grace family moves to the dilapidated family estate, they're not prepared for the strange world they find there. Jared discovers a field guide to the magical creatures who live on the grounds and quickly learns that all those magical creatures want to get their hands on the book too. (PG)
Bonus Features: Put your imagination to work and create a new creature for the Spiderwick Chronicles universe using the characteristics from this free printable sheet.
13. How to Train Your Dragon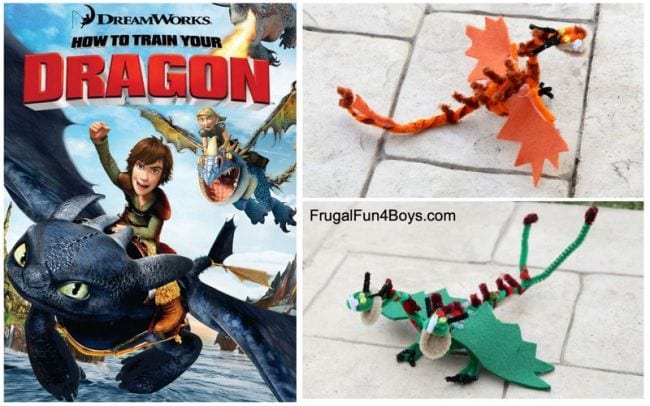 Preview: Vikings and dragons live together in peace on the island of Berk until the evil Grimmel launches a plot to wipe out all the dragons. Viking leader Hiccup and his dragon Toothless must unite the clans to defeat Grimmel and return peace to the island. (PG)
Bonus Features: You'll have so much fun designing and assembling your own dragons from felt and pipe cleaners! Get the DIY instructions here.
14. The Muppet Movie
Preview: This family movie classic tells the story of how Kermit, Fonzie, Miss Piggy, and all the rest united to become The Muppets with an epic cross-country road trip. Everyone should see the movie that gave us the beloved "Rainbow Connection," a song every kid already knows. (G)
Bonus Features: Make your own "rainbow connection" with this fun coffee filter project that combines science and art for a colorfully cool result!
15. The Princess Bride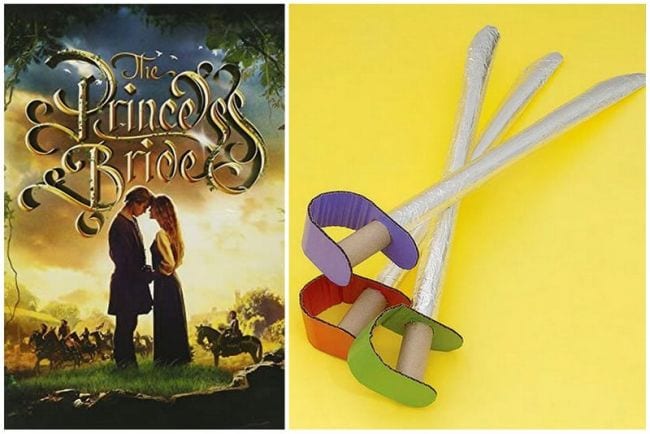 Preview: What's this fantastically fun family movie about? Oh, just "fencing, fighting, torture, revenge, giants, monsters, chases, escapes, true love, miracles …" Have fun storming the castle! (PG)
Bonus Features: "Drop… your… sword!" Get ready for your own epic sword fights with this inconceivably cool cardboard craft.
16. Wall-E
Preview: In a bleak future where humans have polluted the Earth and it's no longer a safe place to live there, a little robot named Wall-E works tirelessly to clean up the planet. One day, he discovers a single living plant, and sets off an adventure to the stars to report his findings … and bring the humans home. (G)
Bonus Features: Plant a boot full of flowers to honor the tiny botanical refugee that sends Wall-E on his epic adventure. Learn how to make a boot planter here.
17. The Sandlot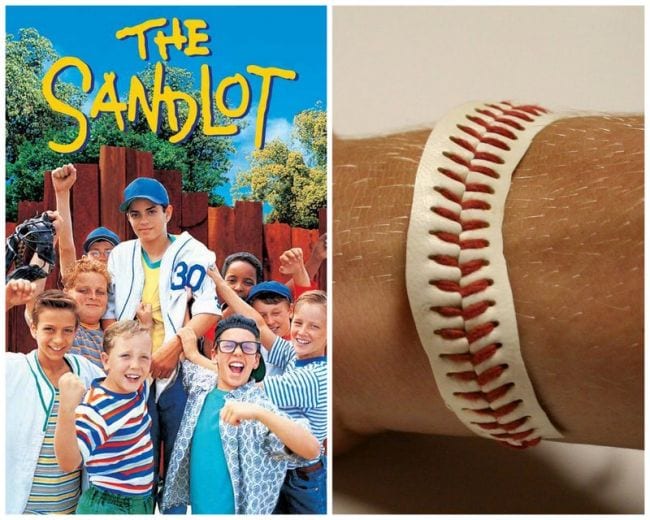 Preview: This one is for all the baseball fans out there, who will root for the ragtag team that plays in the neighbourhood sandlot. The real trouble starts when they lose a valuable baseball over the fence into the yard of an utterly terrifying neighbour and must figure out a way to get it back again. (PG)
Bonus Features: Grab an old baseball (or softball) from the garage and turn it into a snazzy bracelet for boys or girls. Here's the DIY.
18. Inside Out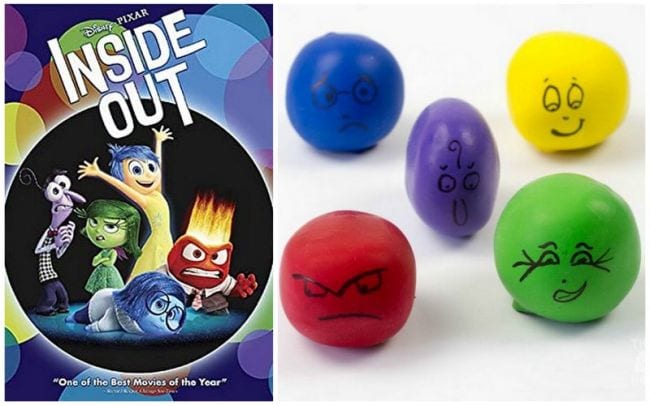 Preview: Ever feel like your emotions have control of you? That's exactly what happens in this hilarious and touching Pixar movie. When 11-year-old Riley's family moves across the country, her emotions (Joy, Sadness, Anger, Fear, and Disgust) tell the story … and save the day. (PG)
Bonus Features: Get in touch with your inner emotions, then turn them into Inside Out stress balls! Find out how to make them here with balloons and flour.
19. The Sound of Music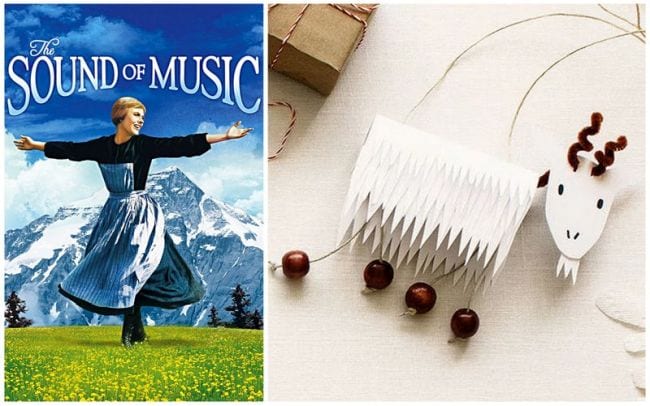 Preview: The Sound of Music belongs on every list of classic family movies. Musical nun Maria takes a job as governess to the Von Trapp family, where she teaches them to embrace music—and just happens to find love for herself. Their escape from the Nazis over the mountains is the feel-good scene you need right now. (G)
Bonus Features: Re-create the famous marionette scene with these adorable paper goat puppets. (You'll have to learn how to yodel on your own, though.)
20. Finding Nemo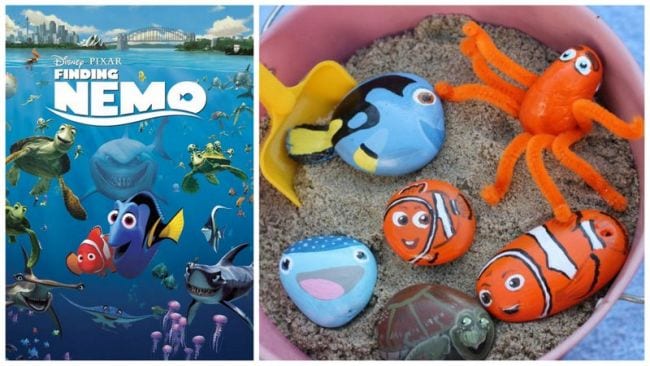 Preview: When Nemo the clownfish ignores his nervous father Merlin's warning not to stray too far from the coral reef, he's netted by a hobbyist and carried off to a far-away aquarium tank. Merlin teams up with the forgetful Dory to travel the wide blue ocean and bring his son home. (G)
Bonus Features: Painting rocks is always fun, and these Nemo and Dory rocks are so cute! Find out how to make them here.
21. Paddington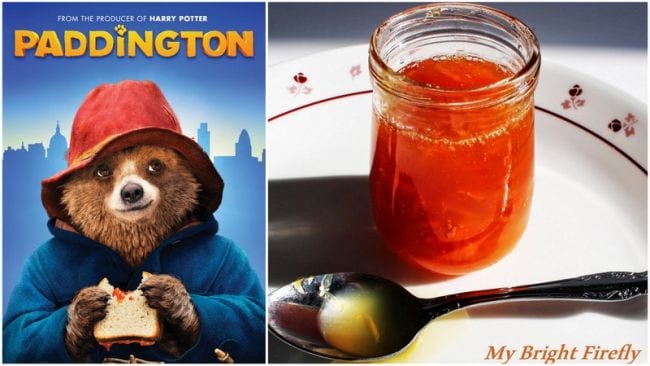 Preview: You probably already know Paddington, a bear from "darkest Peru," from the beloved children's books. In this version, the marmalade-loving charmer joins the Brown family in London for a variety of adventures. But an evil taxidermist has her on eye on him … can he escape her clutches? (PG)
Bonus Features: You too can always have a marmalade sandwich under your hat when you cook up your own delicious batch. Get the recipe here.
22. Toy Story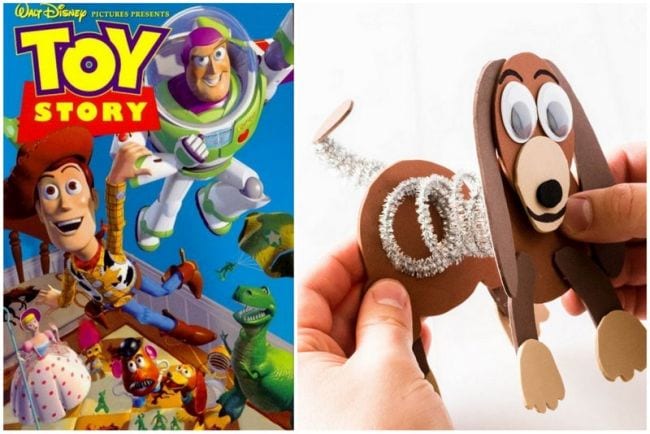 Preview: What do our toys do when we're not in the room? The immensely popular Toy Story and its three sequels answer that question, with characters that immediately bring everyone's favorite childhood playthings to mind. (G)
Bonus Features: If you love Woody's always-loyal Slinky Dog, you definitely need to make this cute little pipe cleaner craft!
23. Harry Potter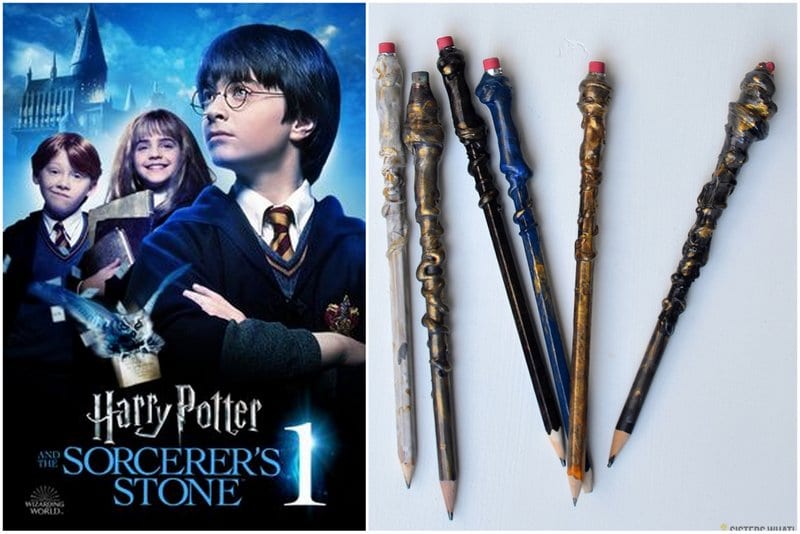 Preview: The Harry Potter books started a reading renaissance among kids and teens, and the eight family movies have been no less popular. Follow wizard Harry Potter and his friends at Hogwarts School for Witchcraft and Wizardry as they attempt to overcome Lord Voldemort and his evil gang of Death Eaters. (PG/PG-13)
Bonus Features: Use a little Muggle magic (i.e. a hot glue gun) to turn ordinary pencils into fantastic wands just like Harry and Hermione's. Here's how to do it.
24. Mary Poppins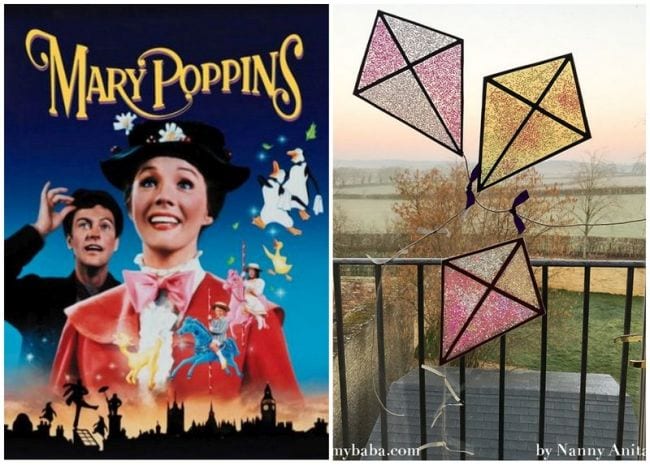 Preview: Is there anyone so charming as Mary Poppins, who's "practically perfect in every way?" This nanny with a touch of magic in her bag brings the Banks house to life, and truly connects a father and mother with their children for the first time. (G)
Bonus Features: If the weather cooperates, find a windy hillside and go fly a kite! If you can't get out, make these colorful kite suncatchers instead.
25. James and the Giant Peach
Preview: The orphaned James lives in London with his two cruel aunts, until the day he discovers an enormous magical peach. Together with the friendly insects who live inside, he sets sail in the peach across the sea to New York and a new life. (PG)
Bonus Features: Make a batch of creamy peach and honey frozen pops to snack on while you watch the movie.
Looking for more family movies? Try one of these 50+ terrific documentaries that are perfect for families to enjoy together.
Plus, we've rounded up all the best streaming educational shows on Netflix, Hulu, Amazon Prime, and Disney+.